Tennessee Hunting Outfitter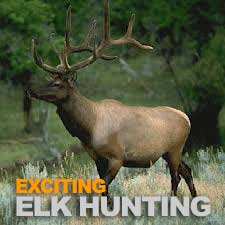 The Goodman Ranch is a premier Hunting Outfitter located in Tennessee. We offer Aoudad Sheep, Axis Deer, Bison, Blackbuck, Elk, Exotic Rams, Sika Deer, Turkey, and many other exotic hunting expeditions. We specialize in many different Exotic hunts please contact us if you have any special requests. All of our big game hunts can be done from weatherproof, comfortable blinds. We encourage all methods of taking game that are legal in Tennessee, Rifle Hunting, Bow hunting, Muzzle loaders as well as crossbows.
After your successful hunt, we will handle your taxidermy needs and ship your trophy to you, or have it ready for pickup on a return visit. We encourage family hunting and some of our best memories are when a youngster gets to take their first animal.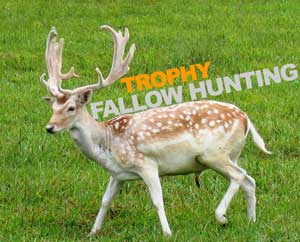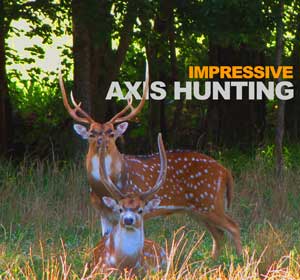 Hunter Testimonials
Doug
"I had no experience hunting Elk or big game with a longbow. The Goodman Ranch folks worked smart and hard to help me adapt and accomplish. Even though it didn't come easy, they stayed on point (no slacking) until we successfully completed the hunt—and well after. In fact, I believe they went above and beyond. When the opportunity presents to work with experienced operators AND genuinely good people, I try to avail myself of their services. These folks embody those values."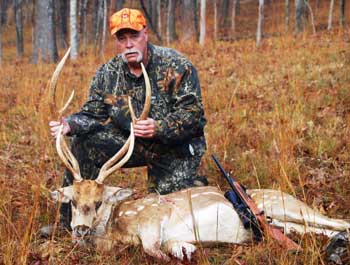 Mark
"Thank you so much for such a wonderful weekend. The other guys have been telling me how much fun they have over here and how relaxing it is. This was a much needed weekend for me and I really appreciate everything you guys did to make it so enjoyable. The hunting was awesome, but the relaxing atmosphere you have at the ranch is unbelievable. You guys took care of everything! I will be back again soon."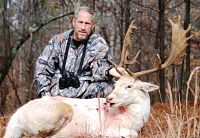 Ken
"Mike and David, I would like to extend my thanks for the outstanding hunt last week at the Goodman Ranch. The hospitality, food, and accommodations where superb. There is nothing as exciting as a fair chase hunt, and the stalk on the trophy Fallow Buck was excellent. The numbers and quality of your animal herds is amazing, and made the hunting experience that much more challenging. Thanks to both of you for an outstanding hunt. I will be returning..."
Byron Ferguson Archery School
We also host the Byron Ferguson Archery school twice a year. This is a excellent opertunity to perfect your traditional archery and even your bow hunting in the fall class. Please look through the site for helpful information on the hunts that we offer. If you have any Questions feel free to contact us.