Hunting Lodge
You will enjoy the peace and tranquility of the beautiful Tennessee wilderness during your stay here at Goodman Ranch. The great room is where we usually unwind, by watching the latest ball games or lounging around in our famous massage chair. The inside of the lodge has been decorated with many types of animals and antlers. We brought the outdoor wilderness setting inside our lodge with elegant arrangement. We offer WIFI for those who need to catch up on business, or want to share their latest trophy pictures with friends.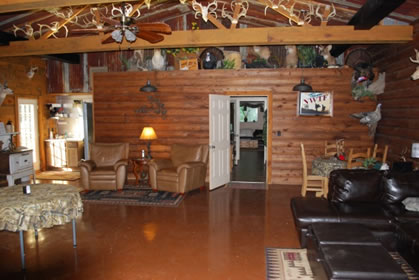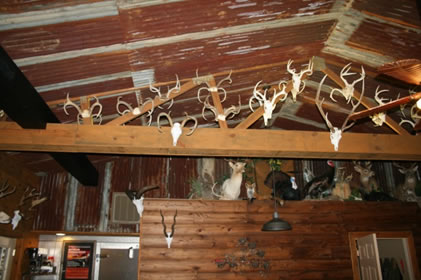 Food
Our home cooked meals are prepared in the lodge, and served hot for those cold days out in the field. We offer a variety of items on our menu from wild game and wilderness stew, to traditional southern style cuisine. Requests are always welcome.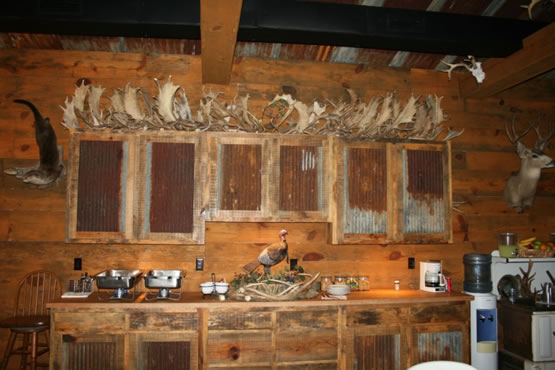 Campfire
One of favorite moments at the lodge, is sitting around the campfire after an exciting day of hunting. Everyone loves telling their stories and talking about the one that got away. Many of our corporate clients enjoy having "campfire meetings" to discuss the details of their next plan of action.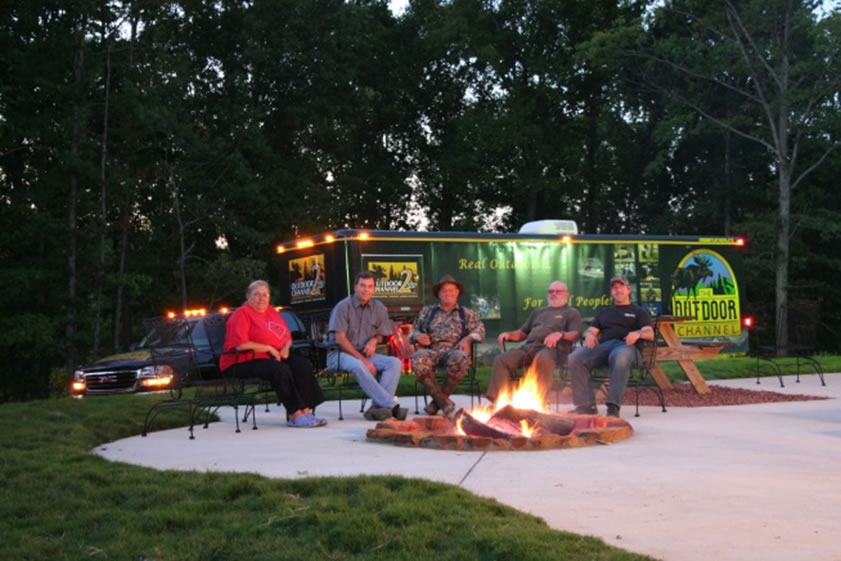 Winding down
After your day of hunting, you can freshen up in our roomy, walk-in shower. You will be able to rest and relax in one of four private bedrooms. We are constantly complimented on how comfortable the beds are. We have the Axis room, the Fallow room, the Whitetail room, or the Turkey room. Each bedroom offers two double beds for your comfort. Families are always welcome at the ranch and several couples come each year just for a quiet get away. We are looking forward to hosting your next wilderness adventure.