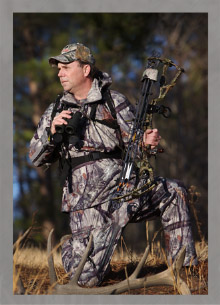 Big Game Hunting
We offer Aoudad Sheep, Axis Deer, Bison, Blackbuck, Elk, Exotic Rams, Sika Deer, Turkey, Whitetail Deer, and many other exotic hunting expeditions. All of our big game hunts can be done from comfortable weatherproof blinds. Our animals are not pen raised. They are left to breed in the wild to guarantee fair chase. After your successful hunt, we will handle your taxidermy needs and ship your trophy to you, or have it ready for pickup on a return visit. Meat processing is also available. We encourage family hunting and some of our best memories are when a youngster gets to take their first animal.
Tennessee hunting licenses are required for hunting any animal that is native to Tennessee, and you may use the weapon of your choice as long as it complies with the state rules for that animal. State seasons and rules are strictly enforced. To check on state rules, regulations, season dates, and game limits, click on this TWRA link. Exotic animals (not native to Tennessee) may be hunted year-around, no licenses required, and you may use the weapon of your choice.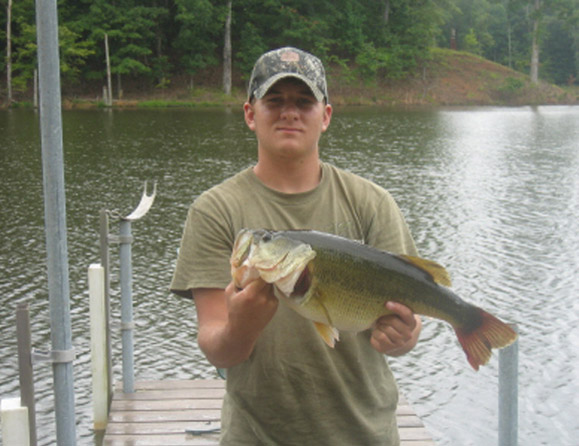 Fishing Guide
Our lake is stocked and ready for action. You can fish from the bank, bring your small boat, or rent one of our boats to take out. You can catch and release great Largemouth Bass, clean or release Blue Gill and Catfish. There is a fish cooker available if you want to guarantee dinner. Tennessee fishing licenses are required while fishing our lakes.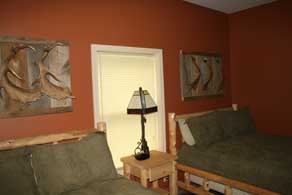 Hunting Lodge
Goodman Ranch has a beautiful lodge with 4 rustic styled bedrooms and 2 large bathrooms. Each bedroom has all the necessities and includes 2 double beds. A large banquet room is available that can accommodate up to 35 people for events. The lodge contains a fully furnished kitchen, TV, DVD, VCR, WII Video games, stereo, fax machine, phone, wireless internet service, and a massage chair. Individual cabins are also available within five minutes of the ranch.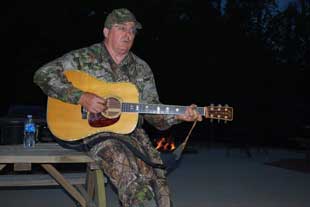 Campfire Activities
Sit around the campfire every night and enjoy the stars.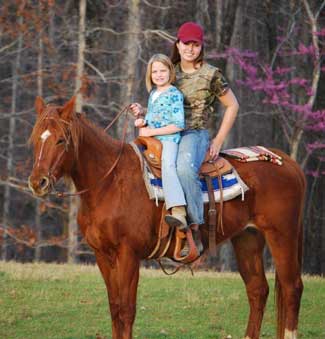 Other non-Hunting Activities:
We offer overnight stays without hunting for those who may want to get away for a few days and just relax in the quiet countryside. We have over 25 miles of trails to hike, bike, or trail ride on. You must bring your own horses or ATV to trail ride with. We also offer clay target shooting and crossbow shooting. If you want to get out of the woods one day, golfing at Chickasaw Golf Course in beautiful Chickasaw State Park is only five minutes away. The course was designed by Jack Nicklaus and is a very challenging course.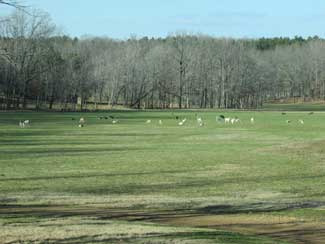 Hunting Ranch
Our ranch is blessed with wooded hills and green pastures. You will be spending time in pine and hardwood forests and open food plots. The views are beautiful and relaxing.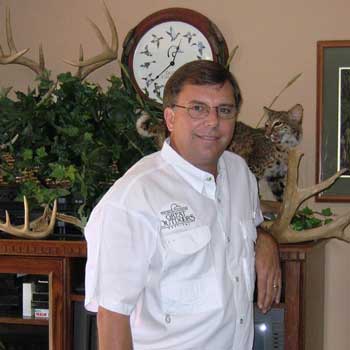 Mike Goodman
Owner, Mike Goodman, is a member of the Imperial Schrade Knife Company National Pro-Staff. Goodman Ranch is the first Hunting Lodge selected as an official "Schrade Endorsed" Hunting Lodge. Public Relations, Advertising and Marketing Manager Joe Byrd said that, "Mike Goodman represents everything that is positive about the outdoors. His dedication to providing a family environment at The Goodman Ranch, and his devotion to helping kids be in the outdoors is what makes Mike truly one of a kind outdoorsman."